Supply Chain Analytics (SCAn TM)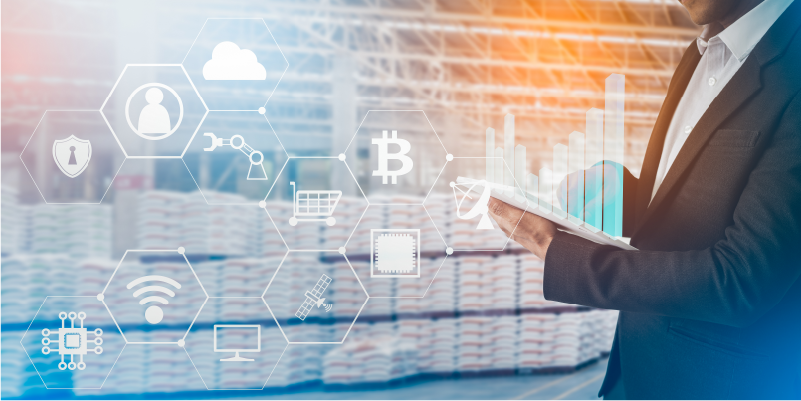 Seamless Performance in Supply Chain
A Supply Chain is as efficient and effective as its weakest link
Flow and speed are the essences of the supply chain. Unnecessary delays or over stock or under stock, show the inefficiency/effectiveness of the supply chain. Every business should know how their supply chain performs, where the bottleneck is and what has to be changed. This can be improvised with multiple analytical technologies like the Theory of Constraints (ToC) and Machine learning. SCAn engine brings the power of both technologies to provide the control points at the fingertips of the decision-maker.
RACE SCAnTM Framework

Inventory Planning
Traditionally ABC/XYZ analysis was used successfully in Inventory planning in ERP systems. However, introduction of the machine learning has taken the planning to the next level with self-organizing segments having similar properties measured using multiple KPIs than just dollar cost or volatility. The neural planner based on deep learning SOM will provide unique insights into tighter control over the inventory planning decisions.
Demand Forecasting
The framework will help the organization to unify disparate data sources for a true picture of your external demand and internal demand (MRO) for the resources. Each of the scenarios justifysteady, trended, seasonal, intermittent, and spike patterns have to be analysed and modelled separately, which is the core functionality of SCAn engine.
Stock event analytics
In a supply chain, both out of stock and overstock represent the upside/downside risk of profit and cost. Pre-emptive intervention with the predictive information on overstock (dead inventory which can release free cash flow) and understock (loss of opportunity) is effective. The SCAn engine goes beyond the safety buffer and predicts the events with higher accuracy.
Performance Management
The process from planning to fulfillment contains multiple points of decision and needs deep domain knowledge and information from the field. The models from SCAn will help the leaders to keep a pulse on your supply chain to spot systemic issues and maintain a happy and productive company atmosphere as you scale/diversify.
SCAnTM Framework – Benefits
How to get 3600 visibility of the supply chain
Discovering and diagnosing events of interest or risk – stock out, overstock, etc.
Predicting future demand and supply
Objective evaluation of the vendors and channel performance
SCAnTM Framework – Scope
Data models and Domain models for supply chain analytics
An end-to-end discovery from a typical supply chain data
Predictive models for inventory planning, demand forecasting and stock events like stock out.
Why participate
RACE has a dedicated research wing working on the Supply Chain Analytics for past 3 years across industries. It has imparted/implemented best practices for Supply Chain analytics through its unique framework – SCAnTM, which can be implemented as a turnkey project or in modules on the plug and play mode, which can be customised based on the participating organizations that have the intention to adopt supply chain analytics with assured monetary benefits.
To know more, please contact
Dr. Shinu Abhi Director- Corporate Training