Customer Life Cycle Analytics for SMEs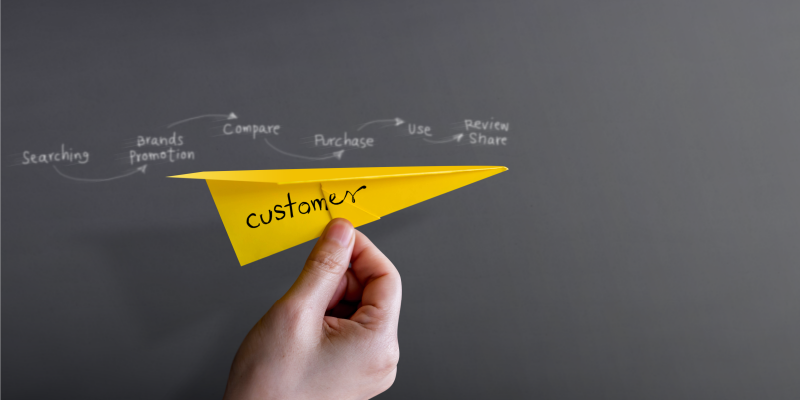 Customer is the king. Know what customer wants and you are profitable.
Customer is the major reason for business profit. Knowledge of what customer wants and how to satisfy him/her will form the basis of profitable business lines. So far, SMBs were not having access to advanced analytical models and insights from their business transactions. The Customer Intelligence based on the Customer Life Cycle Analytics (CLCATM) solution from RACE labs enables anyone to use the packaged AI/DS to understand and serve their customers better.
RACE CLCATM Framework

The customer Intelligence from RACE Labs is based on the customer lifecycle ranging from acquisition to attrition and in between capturing all touchpoints of the customer behaviour and value. In addition, the customer profiles created by customer-based analysis will provide actionable insights. CLCA framework is completely automated and available on the cloud.
Discovery
The quality of acquisition plays an important role in the value of the customer. Traditionally, a large customer base will be acquired and later allowed to settle for good segments. However, due to extreme competition, it is now becoming the need to improve the quality of the acquisition itself. This can be done by customer base analysis using neural networks to provide insights and opportunities to improve the acquisition quality. The neural modeller based on deep learning SOM will provide unique insights into the customer profiles, segments and acquisition decisions.
Wallet Share
Once a good customer is acquired, it is essential to extract maximum value from his association with the company. This can be done by selecting the best product (NBO), cross-selling and up-selling. The neural models available in the solution will go beyond statistical models and bring higher accuracy in targeting suitable customers for higher profitability.
Retention
It costs 3 to 7 times more to acquire a customer than to retain a high-quality customer. Retention models available in the solution will provide early warning signals about dormancy, and also provide a list of at-risk customers who are likely to attrite/churn in the next few periods. Armed with this information along with prescriptive advice, the marketing team can better serve the customers for longer.
Customer Life Time Value
The traditional wisdom of all customers is equal won't hold true in this multichannel and multiparadigm times. It becomes essential to know the potential value of the customer to serve him better. The CLTV module will compute the future value of the customer and risk of attrition/churn so that early intervention with effective offers can be designed by the marketing team. This module is essential for any business within the B2C model.
CLCATM Framework – Benefits
How to get 3600 visibility of the customer base
Discovery of insights, profile and customer base KPIs,
Predicting propensity of attrition/churn, cross/up-sell, next best offer
Customer Life Time Value for preferred actions
Objective evaluation of the vendors and channel performance
CLCATM Framework – Scope
Data models and Domain models for Customer Intelligence
An end-to-end discovery from a typical Customer Life Cycle data
Predictive models for the propensity of attrition/churn, cross/up-sell, next best offer.
Why participate
RACE has a dedicated research wing working on the Customer Life Cycle Analytics for the past 3 years across industries. It has imparted/implemented best practices for Customer Intelligence through its unique framework – CLCAnTM, which can be implemented as a turnkey project or in modules on plug and play mode, which can be customised based on the participating organizations intend to adopt customer analytics with assured monetary benefits.
To know more, please contact
Dr. Shinu Abhi Director- Corporate Training