Driving Sustainability with Vision AI
Let's create a ripple effect of change by harnessing the power of AI to protect our rivers and water bodies. Participate in this exciting AI Hackathon and help us positively impact the environment. The goal of this Hackathon is to create new technologies and strategies to reduce plastic waste and create healthier and more sustainable rivers and oceans. This Hackathon is aligned with Sustainable Development Goals – SDG 14 life below water, conserving and sustainably using marine resources.
Hackathon Winners
 WIN BIG!
Cash prizes and Exciting Swags
Our hackathon offers a chance to not only showcase your skills, but also win big!

Note:
This is a special evaluation track setup specifically for Kyndryl and REVA University only.

The prize money will be restricted to a maximum of ₹50,000 for the winners from both the host organisations.

Incubation opportunities are available for REVA University staff and students.

TDS & currency exchange rates will be in accordance with the prevailing regulations and rates at the time of payment.
Plastic Pandemic: How Plastics Are Invading Our Environment?
Plastic pollution has become a major environmental issue, as it can take decades or even centuries to decompose. This poses a serious threat to our water supplies and quality, as plastic waste from discarded water bottles, polystyrene coffee cups, grocery bags, and synthetic clothing fibres breaks down into tiny microplastics that can contaminate water sources.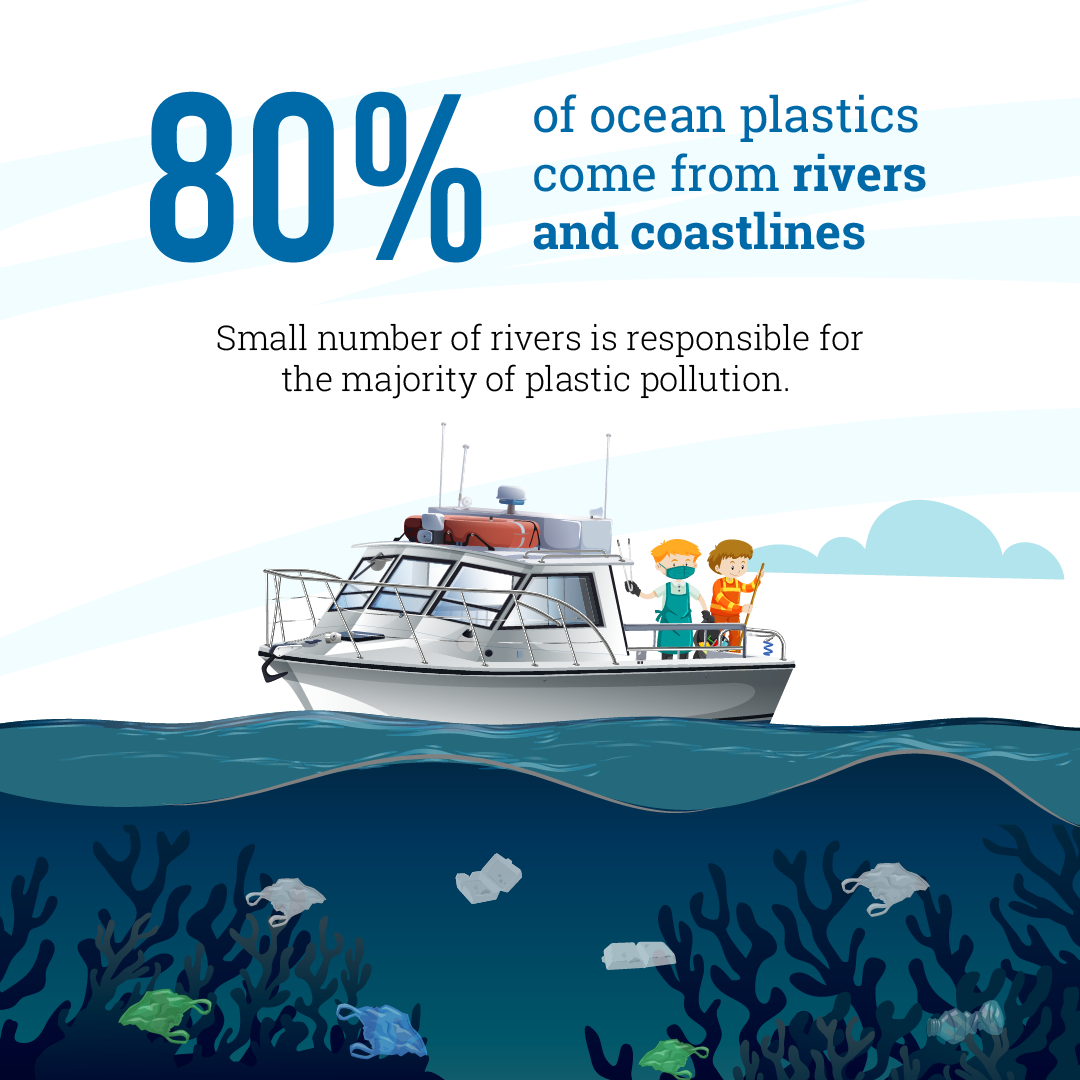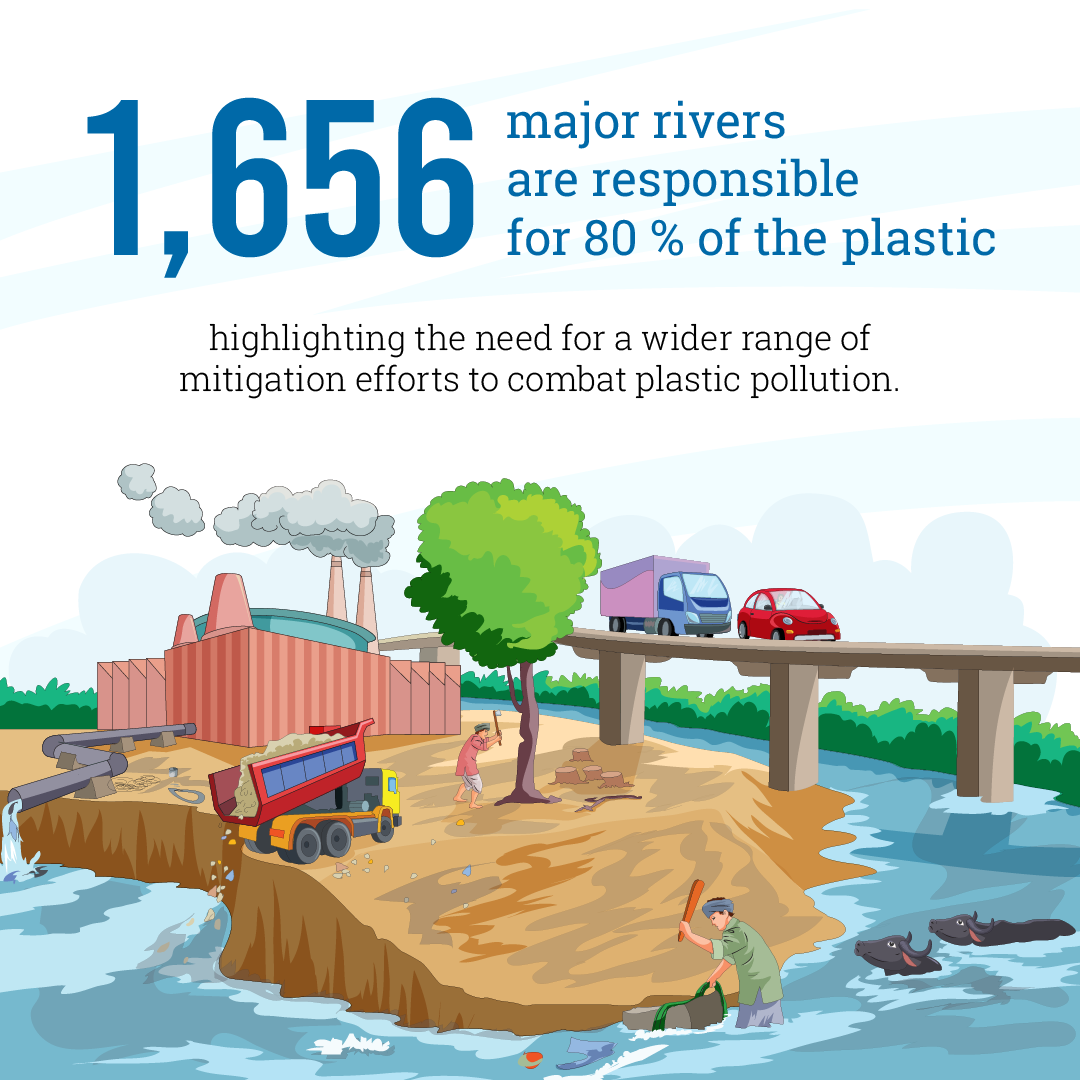 BE AN ECO WARRIOR!
Save the rivers by participating in this Hackathon.
The challenge is to detect, classify, and segment the plastics in the given dataset and propose a viable and architecturally sound AI solution to curtail the plastic menace choking our rivers. The solutions must have actionable insights where the stakeholders, like the government and local support groups, can take preventive and proactive measures.
The dataset for this challenge is extracted from the images taken by drones across the river Saigon*.  Large patches of several meters of water weeds (hyacinths) can entrain and aggregate large amounts of floating debris, including plastic items. The participants have to build an AI based end-to-end solution to detect the plastic menace. Your solution will help the local authorities to know the plastic density in planning the cleaning schedules and resources.
Check out an alarming video on the Great Pacific Garbage Patch covering an estimated surface area of 1.6 million square kilometres posted by The Ocean Cleanup group. 
*Citation: Schreyers, L. (Creator), Bui, T. K. L. (Creator), van Emmerik, T. (Creator) (1 Dec 2022). Drone images over the Saigon river – Hyacinth & Plastic patches. Wageningen University & Research. 10.4121/21648152
Hackathon Timeline
This Hackathon has two phases culminating in a grand finale. Phase I is to build AI models to detect and counting the plastic in the given images. In Phase II, the shortlisted entries must submit the final prototype and architecture to detect the plastic. Shortlisted 10 entries would receive mentorship from industry thought leaders leading to a grand finale.
Registration Opens
9th June 2023
Phase I

Model Building

9th June to 9th July 2023
Phase I Results
20th July 2023
Phase II


Prototype Submission

25th July to 05th August 2023
Phase II Results
10th August 2023
Mentorship to
the Top 10 
16th August to 5th September 2023
Grand Finale
8th September 2023
Phase I: Model building
Detection and Counting of Plastic
Label the images for plastic. Accurate labeling is part of the Hackathon challenge.
AI-based object detection and counting of plastic in the images.
Geotagging and mapping of plastic.
Submit the results.
Phase II: Prototype submission
Feasible Solution and System Architecture
Demonstrate and deploy a feasible solution with system architecture for implementation. Show tech stack, dashboards and downstream actions which trigger a set of events for the detection and estimation of plastic and weeds.
Submit a prototype or an MVP.
Open Innovation Challenge
For special jury award
Build a spatiotemporal model capturing the metadata available in the images, including Latitude and Longitude, to detect moving and stationary plastic, weeds and other debris in the images.
You may use any state-of-the-art algorithms to build efficient solutions to detect and curb the plastic menace, which can help local authorities to take intelligent actions. Build a solution to identify the severity of the menace and develop an early intervention and warning system.
Who can Participate?
AI Developers | AI Architects | Data Scientists |
AI Enthusiasts | ML Engineers | Programmers |
Freelancers | Students.
NOTE: Individuals and teams of maximum 4 members can participate.
Benefits of Participation

Judging Criteria
Technical Criteria:
Evaluation metric: Mean Average Precision (mAP) confidence interval for the validation data set or any other equivalent metrics.
Code quality – Codes must be well-commented and clear.
Optimisation – The code must be efficient, use the least possible memory or disk space, and minimise resources like GPU and network bandwidth.
Non-technical Criteria:
Replicable –The solutions must be easily replicable by the evaluation team.
Clarity – The architecture and the solution presented must be clear and comprehensive.
Impact – A solution that provides actionable solutions to control the plastic menace in scale is appreciated.
About us

Kyndryl (NYSE: KD) is the world's largest IT infrastructure services provider, serving thousands of enterprise customers in more than 60 countries. The company designs, builds, manages and modernizes the complex, mission-critical information systems that the world depends on every day. For more information, visit www.kyndryl.com.
For information on Data and AI Services visit https://www.kyndryl.com/in/en/services/data.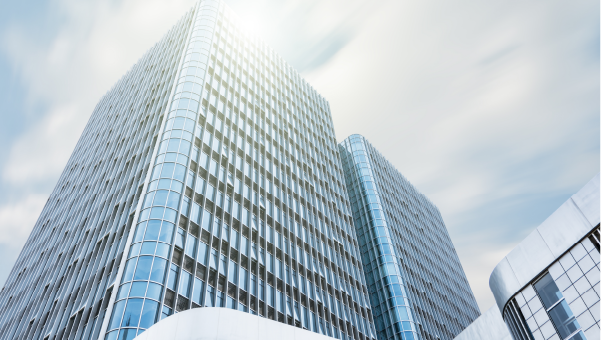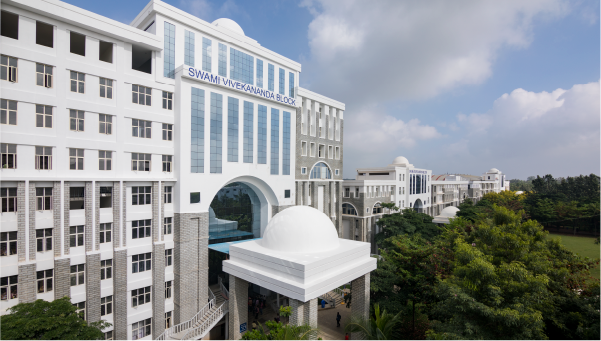 REVA Academy for Corporate Excellence (RACE) aims to develop visionary enterprise leaders for corporates through progressive and integrated learning capabilities. RACE offers best in class, specialized, techno-functional and interdisciplinary programs designed to suit the needs of working professionals.
Each of the programs is planned, designed and delivered by renowned corporate leaders and trainers and combines latest tools, technologies and skill sets which are in sync with the futuristic demands of the industry.
Frequently Asked Questions
Like and Follow us on Social Media