Top 7 Business Intelligence (BI) Reporting Tools in 2021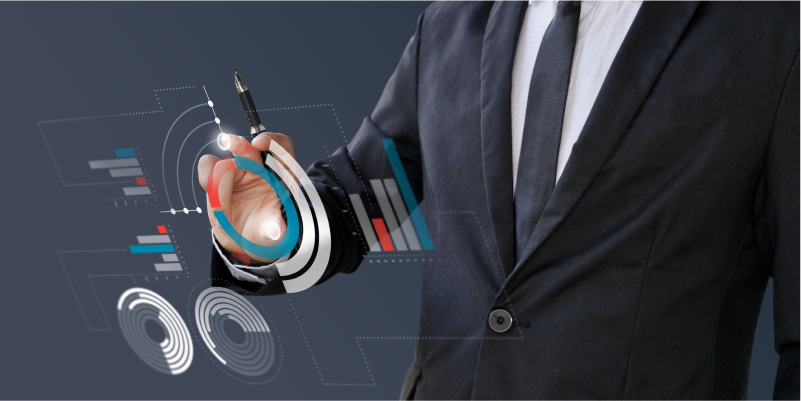 Business intelligence (BI) is the process in which various technologies and strategies are used to analyze data to extract actionable business insights.  Business intelligence tools are used to collect, analyze, monitor, and transform data to predict the future of different business scenarios. These tools provide actionable insights to the decision-makers and help them to make tactical business decisions that enhance business growth.
Gartner Magic Quadrant 2020 for Analytics and Business Intelligence platforms has recognized Qlikview, Microsoft (Power BI), Tableau, Yellowfin, etc., as the Magic Quadrant leaders amongst the BI platforms.
Here are the 'Top 7 Business Intelligence (BI) Reporting Tools in 2021' that will help you to make data-driven decisions:
Qlikview
Qlikview is a business intelligence tool from Qlik that helps to create dashboards, apps, and visualizations. It is a unique data analytics tool that can create interactive and flexible data visualizations. Its patented technology offers several features that enable to receive business insights through in-depth analysis of data. Qlikview provides Google-like search procedure to find data and combine various data sources. Its visual features help to find out the data relationships easily as those are highlighted in colors.
Tableau
Tableau is one of the leading BI tools as it offers interactive dashboards that simplify raw data into a logical format. Using Tableau, data analysis can be done at a fast pace and creates data visualizations in worksheets and dashboards. This BI tool can be used even without having any technical knowledge. Some of the features of Tableau include data blending, real-time analysis, data collaboration, robust security, mobile-friendly dashboard, etc.
Power BI
Another powerful tool for data visualization is Microsoft Power BI, a cloud-based software available in two different versions, Power BI Desktop and Power BI Mobile. Users can monitor data, convert data into graphical representations, create interactive dashboards, etc., using this tool. It offers a range of visualization features and connectivity to different data sources such as IBM, Salesforce, Azure DevOps, JSON, Zendesk, Mailchimp, etc.
SAP Business Intelligence
SAP Business Intelligence tool is used in data collaboration, data transformation, data cleansing, data storage, data visualization, and reporting. This cloud-based and on-premise software solution allows the users to monitor key metrics and receive actionable data insights. SAP BI tool provides a single point of access to unified data, business insights using in-build collaboration tools, easy integration to other platforms, data analysis using multidimensional sources, and flexible dashboards.
IBM Cognos Analytics
This is a cloud-based and on-premise BI tool that can import data from various sources. The in-built AI feature of IBM Cognos Analytics helps in data preparation and drawing actionable business insights that allow creating interactive dashboards, data visualizations and reports. A wide range of analytical tools offered by this BI tool includes trend analysis, advanced analysis, what-if analysis, and analytical reporting. IBM Cognos Analytics helps the users to uncover hidden business insights and offers a customized analytics experience.
RapidMiner
RapidMiner is an open-source BI tool that helps in text mining, data mining and predictive analytics. It offers a powerful and user-friendly graphical interface to devise, maintain and deliver predictive analytics solutions. This tool enables the user to design, develop and deploy various analytics process, models, and visual representation with great ease.
Zoho Analytics
Zoho Analytics is a business intelligence tool used to merge data from various sources and creates in-depth reports with graphics, charts and tables. It provides a range of security options that allow users to manage and control data access. The tool can integrate with an array of applications in every business category such as customer support, e-commerce, marketing, sales, back-office operations, accounting, etc.
Conclusion
The main aim of the business intelligence process is to improve operational efficiency, increase revenue, and gain competitive advantage over other businesses. The main BI functions include data analytics, process mining, performance benchmarking, predictive analytics, prescriptive analytics, and reporting. The best business intelligence tool will deliver actionable business insights based on the organizational requirements, ensure accurate and faster processes, enhance operational efficiency, increase revenue, and boost customer satisfaction.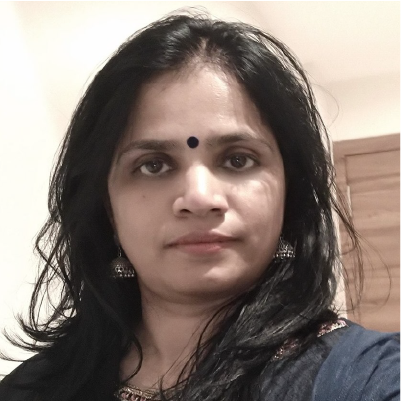 Deepa K
Content Strategist
---