Corporate Training Programs for Bankers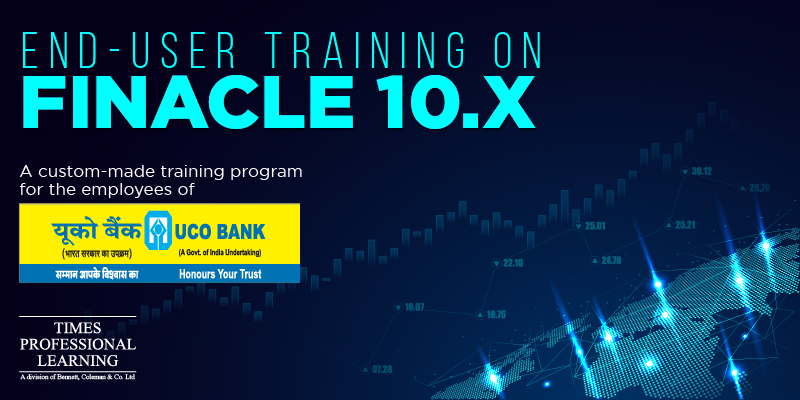 REVA Academy for Corporate Excellence (RACE), REVA University initiated a customized Finacle 10.x training program for banking professionals to improve their techno-functional expertise in the latest version of software and banking operations and processes. Hundreds of banking professionals had undergone residential training in a span of 3 months utilizing the state-of-art corporate training facility at REVA University premises from January to March 2021.
Participants' Profile
This customized training program is designed for a team of 400+ mid and senior banking professionals. The designation of these working professionals ranges from Managers to Senior Managers, who were equipped with the tools and skillsets that enabled them to outperform in the disrupted banking domain.
Program Design
This program is designed for banking professionals that helped them to understand vulnerable IT areas that can create trouble in future. The training sessions were completely managed and delivered by RACE with the support of well-experienced trainers from the banking sector. Finacle training sessions were designed keeping in mind the end-to-end implementation and to leverage the innate strengths of Finacle.
Best-in-Class Industry Trainers and Pedagogy
The program is delivered and facilitated by reputed trainers who have decades of experience in the banking sector. The training sessions consisted of key modules such as Enterprise Customer Information, Consumer Finance, Customer Analytics, Wealth Management, Corporate Finance, Trade Finance, etc.  The Finacle training sessions helped the participants to understand the building blocks of the business functionality in the banking sector that will enable them to adapt to the current dynamic banking environment.
Program Outcome
Develop hands-on skills on the latest features of the banking software
Improve individual and team efficiency on banking operations and processes
Build familiarity with new products and schemes of the bank
Develop customer-centric skill sets
To know more, contact:
Dr. Shinu Abhi, Director, Corporate Training, REVA Academy for Corporate Excellence (RACE)
Ph: +91 9972916030 | E-Mail: [email protected] | [email protected]