Customized Cybersecurity Training Program
REVA Academy for Corporate Excellence (RACE) conducted a Cybersecurity Training Program- Phase 1 for the team of mid and senior leaders of Toyota Kirloskar Motors Pvt. Ltd., from 9th October to 7th November 2020. It was a tailor-made training program for the automotive industry, which was conducted every Saturday.
Participants' Profile
This cybersecurity program is specially designed for the mid and senior-level working professionals in the automotive industry. Around 25+ participants who are working on different job roles attended the training program. The participants of this training program were ranging from Directors, Sr. Managers to Mangers.
Threat modeling, cybersecurity policies and regulations, and industry standards and frameworks were familiarized to the learners along with the important dimensions required to build a secured organization.
Program Design
The program is exclusively designed for mid and senior-level executives who are involved in the planning and setting up of cybersecurity practices, responsible for organization compliance to policies and frameworks, maintaining processes for data protection, and building a secured system. The modules are designed to provide comprehensive and easily applicable information to the participants while designing organization-wide policies and practices.
Industry Trainers and Pedagogy
This cybersecurity training program was designed and delivered by industry thought leaders who are also practitioners in the cybersecurity domain. The 45-hour long training program in cybersecurity provided in-depth training to the participants in various modules such as Cybersecurity Fundamentals, Cybersecurity Framework and Policies, Vulnerability Management and Security Monitoring, and Aligning Cybersecurity with Business Goals.
Module- 1 of the program offered training on Cyber Risks on IT/OT Infrastructure, Emerging Best Practices in Cybersecurity, Secure Architecture Design, and Threat Modeling. Module-2 provided knowledge on Information Security Governance, Risk & Compliance, Policy Architecture and Framework, RCSA and Administration, Security Compliance, GRC Frameworks, and NIST Framework. Module-3 of the program elaborated on Vulnerability Management, Security Monitoring, and Building a Strong Security Organization. Module-4 detailed KPIs, KRIs and Dashboards for Decision-Making, Real-time Dashboards, and Action Planning.
Program Outcome:
Develops a deep understanding and conceptual know-how on the people, process, technology, and frameworks of implementing cybersecurity best practices in an organization.
Offers conceptual and practical training with customized case studies on creating a cyber-resilient organization in today's connected world.
Helps in formulating a cybersecurity plan of action to create a resilient organization, which can be convincingly present to the stakeholders.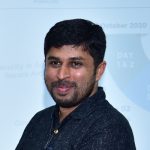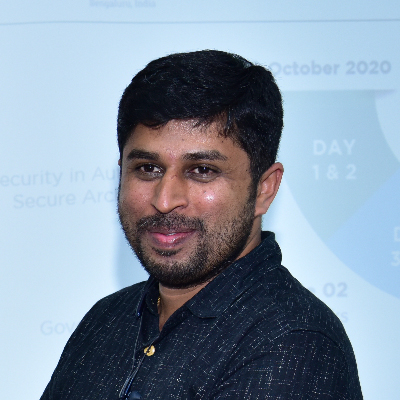 "We would like to thank entire REVA University team for arranging Phase I – Cyber Security customized training program specially crafted based on our need of the hour. Really appreciate for enabling such a great facility, great set of faculties, arrangements and especially overwhelming hospitality by REVA Management and Team. Thanks again to REVA Team and Management."
Ramkumar Dhanapathy
Deputy Manager – System Operations 2 (Workplace Technology, Automation & Cyber Security), Information System Division, Toyota Kirloskar Motor Pvt. Ltd.
To know more, contact:
Dr. Shinu Abhi, Director, Corporate Training, REVA Academy for Corporate Excellence (RACE)
Ph: +91 9972916030 | E-Mail: [email protected] | [email protected]