Designing actionable data privacy with intelligence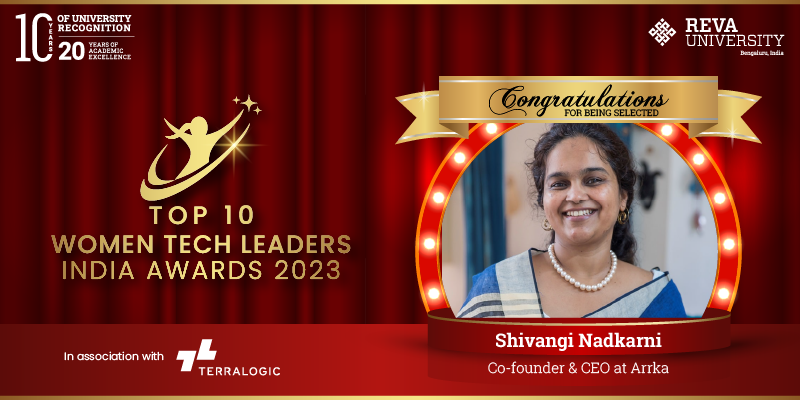 Shivangi Nadkarni
Co-founder & CEO at Arrka

Shivangi Nadkarni is the Co-Founder and CEO of Arrka Infosec Pvt Ltd, a data privacy organisation. She has an impressive educational background, with a BE (EEE) from BITS, Pilani and a PGDM from IIM Calcutta. Nadkarni built her career in cybersecurity and data privacy, spending the first decade with SIFY where she helped establish the company as India's first ISP and led the initiative to set up India's first licensed Certifying Authority (Safescrypt) in collaboration with VeriSign. Subsequently, she ran the Global Application Security Practice at Wipro before turning into an entrepreneur and building a successful data privacy business at Arrka.
Shaping India's privacy landscape
Nadkarni has led Arrka to be a winner in the Deloitte India Tech Fast 50 award two years in a row (2019 and 2020) and served on the Jury for Dynamic CISO's annual Security Awards for the last seven years. She has actively contributed to the Privacy Profession over the last decade via the International Association of Privacy Professionals (IAPP) and the Data Security Council of India (DSCI) – a NASSCOM Body. Nadkarni has authored the first textbook for Privacy in India – the Privacy Book of Knowledge (PBOK) for DCPP – for DSCI. She has won various citations and awards, including the Assocham Award for Leadership in Cyber, 21 Women in 2021 by Sipping Thoughts, V-WA Award from Vedika Women's Alliance, Cyber Warrior citation by Dynamic CISO, and more. She has been featured in the book 'Pilani Pioneers' – that features 25 success stories from BITS, Pilani.
Nadkarni's impactful leadership in Arrka has resulted in several achievements, including building India's first and only Privacy Management Platform, setting up India's first specialist Privacy lab, launching the Arrka Annual Privacy Study (now in its 6th edition) – that provides a glimpse into the state of Privacy in India, and establishing Arrkademy – a specialist Data Privacy training academy. Working in the domain of data privacy meant there were no path or examples to follow, and Nadkarni had to chart a new course herself. In an industry where the gender ratio is heavily skewed towards men, Nadkarni has made a significant contribution to women empowerment with technology by ensuring 70% of Arrka's employees are women and implementing initiatives such as "Wind Beneath my Wings" for returning women professionals and a culture of respect for time and boundaries.