Top 7 Data and Analytics Trends in 2021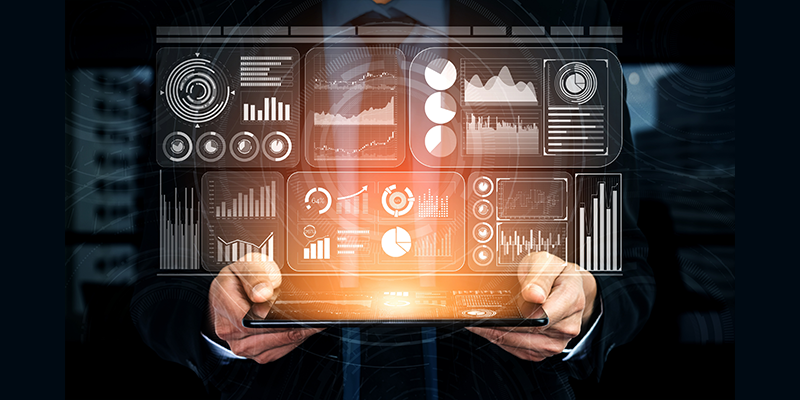 The adoption of data science has taken a dramatic uplift in the past decade.  As the world continues to be data-driven, data analytics helps businesses to understand how to manage and evaluate the areas that require attention. Data analytics not only increases the efficiency of the business but also identifies new opportunities for businesses. Hence, several companies are adopting data analytics practices to streamline business operations and deliver critical business insights that help in making effective decisions.
The technological revolutions in 2020-2021 will have a significant impact on the job roles of data analysts and data scientists. These technological advancements in the analytics domain will create a five times increase in the analytics infrastructure by 2024. Apart from this, AI-based technologies such as NLP, ML, etc., in combination with analytics are becoming popular among various industries.
Let us discuss the seven Data and Analytics Trends in 2021 that are going to be the future of analytics:
01. Augmented Analytics
Augmented analytics is the term coined by Gartner in its Hype Cycle for Emerging Technologies – 2017 is referred to as the "future of data analytics". According to Augmented Analytics Market Research Report, the Global Augmented Analytics market will see an increase in growth from USD 3,982 million in 2020 to USD 10,621 million towards the end of 2025.
Augmented analytics enhances the data management process using artificial intelligence, machine learning, and natural language processing from data preparation, data analysis to the extraction of data insights. Augmented analytics can automate the data life cycle much faster than humans without being biased. It can improve the day-to-day jobs of data scientists by identifying business trends with clear visualizations.
02. X Analytics
X analytics is also a term coined by the research team of Gartner, which is an innovative approach to data that will gain traction in the upcoming years. X analytics refers to any form of analytics such as video analytics, audio analytics, text analytics, etc., that can be performed on an organization's data no matter whether it is structured data, unstructured data, in which format, or in what location.
Businesses or companies can stay ahead in the competition as X analytics embraces varied data formats that enable the organizations to extract data from different data sources, compare old and new datasets to understand the changes in business behavior, behavioral patterns of data persisted, and how to make use of these changes. X analytics used in combination with other analytics like descriptive analytics, predictive analytics, and prescriptive analytics offer huge benefits to businesses.
03. Blockchain
Blockchain refers to a digital ledger used to record every transaction and these transactions are completely secured because blockchain is a decentralized technology.  Blockchain technology and big data are set to revolutionize businesses by increasing efficiency and enhancing productivity.
Blockchain framework can generate an enormous amount of data and it is capable of tracking each transaction in a distributed network. Data science utilizes data to find various data patterns, extract meaningful insights, and make the right business decisions. Blockchain enhances the ability of predictive analytics as it validates the data to prevent the inclusion of wrong information in analyses.
04. Edge Computing
Edge computing is a physical computing infrastructure that optimizes IoT devices (Internet of Things) and web applications by bringing computation closer to the data source. In other words, edge computing enables the data from IoT devices and web applications to be evaluated at the network's edge before being sent to a cloud or data center.
Deployment of edge computing framework at enterprises enables businesses to save costs by reducing the bandwidth, usage of server resources, and latency. Edge computing also ensures data security as it offers local encryption.
According to the prediction by Gartner, 10% of data generated by enterprises is produced and processed externally by a centralized cloud or data. However, this percentage will increase to 75% by 2025.
05. Decision Intelligence
Decision intelligence refers to a range of techniques that helps in decision-making for designing, modeling, aligning, implementing, and tracking decision processes. Implementation of decision intelligence offers a proper organizational structure in decision-making by integrating machine learning algorithms. It also includes decision support and management, and data analytics methods such as descriptive, diagnostics, and prescriptive analytics.
With decision intelligence, machines can process information in the same way as humans do. It follows five steps just like a human model such as observe, investigate, model, contextualize, and execute. Decision intelligence models can execute decisions more accurately and faster with better outcomes. It brings together the skills from three different disciplines such as social science, managerial science, and data science.
Based on Gartner's forecast, decision intelligence will be practiced by analysts in more than 33% of large organizations by 2023.
06. Data Fabric
Data fabric is an approach that helps organizations to deal with the ever-increasing data repository, changing requirements of applications, and distribution of processing scenarios. In other words, data fabric is the amalgamation of technology and architecture that simplifies the complexities involved in managing various data types, using several database management systems, and the deployment of data across different platforms.
Data fabric guarantees seamless integration of different data sources that can be accessed and administered with great efficiency and in a constructive manner. It helps in creating a unified environment for the data and supports edge networks, cloud computing environments, and on-premise data centers. It helps to establish a connection to any data source by eliminating hard coding connection requirements.
Data fabric offers a competitive advantage to every business as organizations have to deliver or process data swiftly to serve the needs of both business and its customers.
07. Data Cloud Services
Globally, SaaS data sets of more than 400 million are in silos, which are distributed in cloud data storage and on-premise data centers. Data cloud services will reduce these silos and allow you to unify, analyze, share or monetize data seamlessly. Since more and more organizations rely on the cloud to modernize their workloads and infrastructure, DaaS is becoming increasingly popular for data management, data storage, data analytics, and data integration.
With the emergence of low-cost bandwidth and cloud storage, these can be combined with cloud platforms that are designed for large-scale data management and data processing.
In a report published by Market Research Future (MRFR), it has been updated that Data as a Service (DaaS) market generated USD 9.843.8 million as revenue in 2019, which will increase at a CAGR of 55.8% to reach USD 190,163.8 million by 2026.
Conclusion
2021 has been an eventful year for AI and Data analytics. These trends will change the working methodologies of businesses. The organizations that embrace and integrate these new approaches in data analytics will stay ahead of the competition.