Use of AI – A Paradigm Shift in Cybersecurity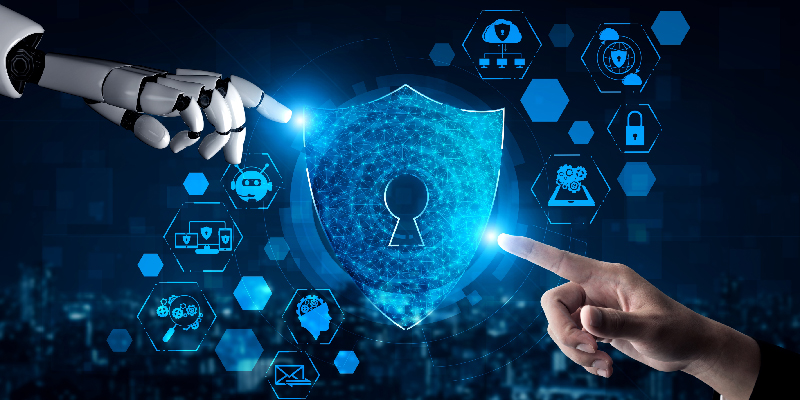 Cyberattacks are evolving rapidly and so the technologies to enhance cybersecurity. Different types of cyber threats are surfacing in enterprises that disrupt the entire organizational system, which needs constant human intervention. Now, the pandemic COVID-19 has reshaped the workplace on a large scale as various attack techniques have been deployed by the hackers forcing the businesses to reconsider their existing organizational policies, threat management strategies, etc.
Employees' switch into long-term remote work has increased the attack surface in majority of organizations and exposed their business processes to more security vulnerabilities. A recent study report by Technavio, the AI-based cybersecurity market will see an increase in growth of approximately USD 19 billion during the forecast period of 2021-2025.
Machine learning and artificial intelligence are the technologies that are going to become an essential part of cybersecurity. AI and machine learning techniques have the capability of analyzing a humongous amount of data sets and track a variety of security threats based on the severity level of the vulnerability.
Advantages of Using AI in Cybersecurity
The use of artificial intelligence is beneficial for several domains or industries. Cybersecurity is one among them. Listed below are the advantages of using artificial intelligence in cybersecurity:
Monitor Data Centers
Data-driven business models are designed and developed by organizations to reap the potential of data. Hence, data is an asset for every business as it enables to streamline business operations. Nowadays, data is gathered and analyzed for various business applications. To serve this purpose, businesses are deploying huge data centers for data processing and data storage.
These data centers have to be monitored and maintained by highly skilled professionals, which can turn out to be an expensive affair for the organization. Moreover, monitoring and handling of the staff is an additional liability. Implementation of AI in data centers will help the organizations to become competitive not only in data storage and data processing but also in securing the data center. The use of artificial intelligence is beneficial both in the digital and physical security of data centers.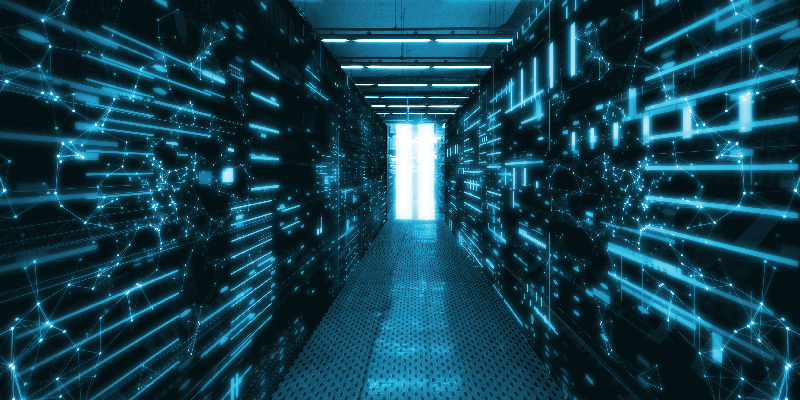 AI can extend support in managing security cameras, biometric devices, visitors' logins, and many more. This will enable the businesses to track the physical environment of the data center 24/7 and send security alerts to the concerned security professional.
Artificial intelligence has much to offer in the area of digital security of data centers as it can monitor the network traffic 24/7. It can sort out whether traffic is potentially dangerous or not, which is a herculean task for cybersecurity experts. The AI system will identify the malicious data patterns and prevent them from entering into the system.
Data Breach Prediction
Artificial Intelligence can accurately quantify and predict the probability of a data breach that can harm the business. Machine learning, a subset of AI uses algorithms to uncover potential data breaches by analyzing the history of cyberattacks and predict the types of attack that might occur. The prediction of potential threats will help the experts to set up a defense system against them.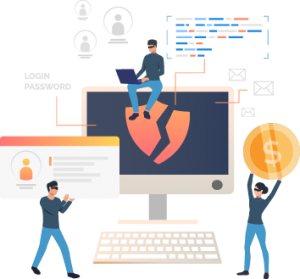 Some of the common data breaches that ML can predict are spear-phishing, ransomware, watering hole, and web shell. The ML algorithms are used to build behavior models for making data breach predictions based on the new data input. Since hackers are developing new threats by keeping older threats as the foundation by adding new capabilities, machine learning algorithms can identify those new capabilities and notify the emerging attacks to the security center.
A well-designed ML model can detect the suspicious data traffic in the network and automatically quarantine the threat. Once the threat is quarantined, the ML model will alert the anomaly to the cyber expert that helps in creating an appropriate threat response. However, some machine learning models are capable of taking actions like preventing malicious users from network access.
Machine learning can also boost cybersecurity through the automation of repetitive tasks that can reduce the time taken for human analysis/judgment and fixing the threat.
Network Security
The most important aspects of network security are network architecture and security policies.
The network security policies of an organization describe the security processes and approvals to be followed by users to access the organizational network, assets, technology, and resources. The main challenge of an organization is to create and maintain security policies when it comes to huge amount networks.
Network security architecture enables businesses to devise security controls and data breach countermeasures. It also defines how security controls and data breach preventive methods help in maintaining the quality attributes of the organization such as accessibility, integrity, and confidentiality.
Machine learning assists in maintaining and adjusting security policies based on user behavior and network traffic patterns, which will reduce the burden the IT staffers and help to use their skills to run the business profitably.
Vulnerability Management
According to the Annual Microsoft Vulnerabilities Report 2020 by BeyondTrust, the increase in the rate of vulnerabilities is 181% between 2016 and 2020.
Vulnerability management is very crucial in an enterprise when it comes to network security. Enterprises are striving hard to prioritize and manage a huge amount of novel threats emerging on a daily basis. Traditional methods of vulnerability management respond to cyber incidents primarily after the system is exploited badly.
The AI and ML techniques help in improving the capabilities of vulnerability management by using tools like UEBA (User and Event Behavior Analytics). These tools when integrated with AI can monitor servers for user behavior, securing server endpoints, and identifying anomalies that can direct to an unknown threat.
Identifying anomalies at an earlier stage can prevent the organizations from a potential cyberattack as it will be reported instantly through automated alerts and subsequent vulnerability patching. AI-based systems can also analyze several other factors such as hacker's reputation, attack methodologies, threat patterns, discussions on the dark web among the hackers, etc.
Security Authentication
When it comes to organizational security, passwords are the most vulnerable as they are used to access services, buy products, and business processes. Even biometric authentication is also used as an alternative for passwords, it also doesn't assure 100% security as hackers use advanced methods to evade this security measure.
Machine learning techniques help in bringing contextual intelligence to security authentication methods, increase user adoption, and streamline the user experience. Machine learning techniques reduce the number of steps required for authentication as the machine learns to adapt to the behavioral patterns using contextual intelligence.
Wrapping Up
Integration of artificial intelligence into the cybersecurity domain will greatly improve the security techniques in enterprises with faster threat analysis and threat remediation. However, 100% cybersecurity is still a myth as hackers are always on the go to devise and deploy better and sophisticated cyberattacks. One of the major advantages of AI integration in cybersecurity is that it minimizes human intervention and reduces the workload of cybersecurity professionals.