Leadship Development Program (LDP)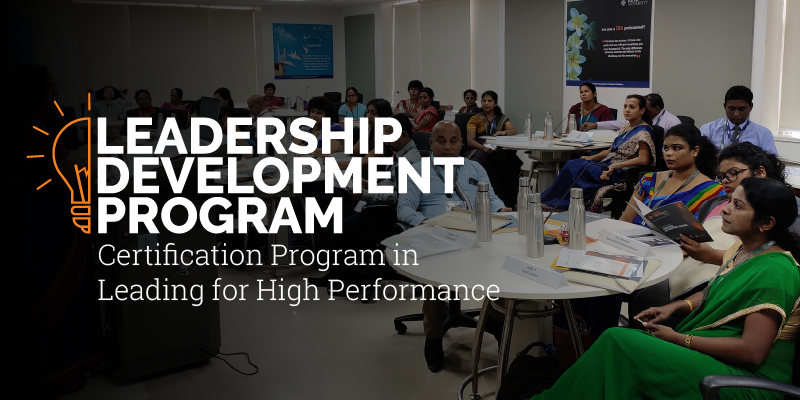 REVA Academy for Corporate Excellence, REVA University, completed a leadership program for mid and senior-level executives of the Sri Lanka Skill Development Board in July 2019.
Preface and Program Design
Today's professionals and leaders work in a volatile, uncertain, complex and ambiguous environment, often abbreviated as the "VUCA" world, a word coined by the military to describe extreme conditions. Managers also need to work with a diverse team with different aspirations, and one of the constant challenges is to build a high-performance culture where all the team members work efficiently, deliver quality and demonstrate integrity and commitment.
RACE's Leadership Development Program (LDP) is a customised learning program for leaders to learn, experience and prepare for these challenging times and apply these practices in their professional lives and emerge as inspiring leaders who can lead organisations ahead of time.
Leading for high performance was a four-day customised program to equip the delegates with the skills to lead their teams and, in turn, their organisations effectively. The key leadership skills that this program covered are:
Leading people and teams
Performance management and goal setting
Interpersonal communication
Building long-term relationships – Networking and stakeholders management
Managing and leading change
Managing time as a leader – Prioritizing and Delegating
Team building, Teamwork and Collaboration
The modules are designed with experiential Learning and activity based with games, group discussions, assessments etc. On the last training day, participants underwent a high-energy outbound training program on Team Building through Collaboration, Teamwork and Team Bonding.
All activities are intended to enhance team coordination & performance for all levels of management – from the executive to the leadership levels. The program was designed for any team that needs effective communication, coordination, and team building.