Why is Cybersecurity Necessary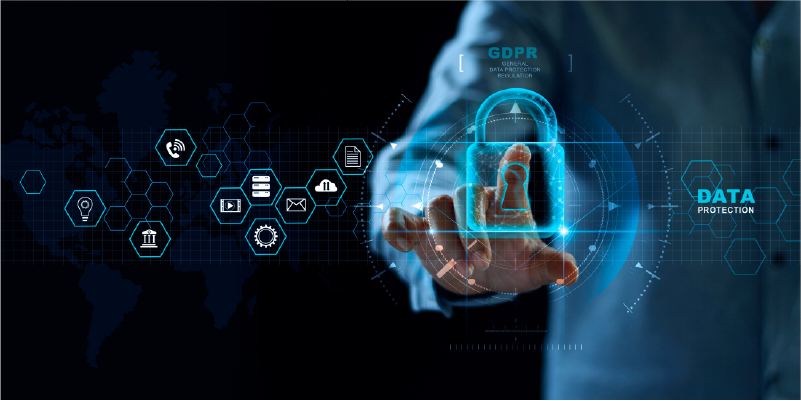 The rapidly advancing digital scenario requires every business to be aware of the vulnerability factor associated with any form of data. The cyber-world has indeed increased the inter-connectedness in this new world but there are newer forms of threats that require us to be cautious at every step. Considering the seriousness of the cyber threats and risks targeting confidential data, IT infrastructure aimed at data theft, data manipulation, disabling IT infrastructure resulting in unavailability of online services, etc. It is mandatory to have a system in place that safeguards our data from any possible breaches.
What is cybersecurity?
Referring to a wide array of technologies that are used to protect programs, networks and data, cybersecurity is a well-constructed practice to be prepared from cyber threats. The attacks in the digital space are usually aimed at accessing information illegally, extorting money as ransom in exchange for crucial data, destroying critical information and disrupting business operations.
Importance of Cybersecurity
Given the prevailing cyber threatscape, it is only prudent that companies take robust measures that revolve around people, technology and processes to protect themselves against highly sophisticated cyberattacks.
Increased vulnerability
By using tactics such as malware, social engineering and ransomware, attackers have learnt to exploit the vulnerabilities of any system to launch attacks more advanced in nature. Due to lack of storage facility, organizations immensely depend upon the cloud storage facility which needs exceptional governance. Any discrepancy in the handling of the cloud storage facility can result in irreparable damage to the business.
Big data concerns
Every organization is handling monumental data volumes. With the advancement in technology, the data structure has been given new formats that are not as well-structured as in the case of conventional data saving methods. Internet of Things is another system of the latest enterprise systems in which the data transfer and access are being done without paying much heed to the safety measures. Defective communication, as well as lack of a proper password, might often be the gateway to the data security breach.
Every week, some organization or the other becomes a victim of cyberattacks, where they lose large chunks of data as one of the many debilitating effects of these attacks. It is important to note that the cyberattacks targeting big brands are the only ones that make it to the headlines while several others where individuals fall prey to cyber terrorists never reach our ears.
Organizations should take cybersecurity seriously where they are not just abiding by the cybersecurity policies for fulfilling regulatory compliance or meet customer requirements but to incorporate the major cybersecurity tenets for protecting their business, data, IT infrastructure, and customer interests. To do so, the key strategic imperative is to approach cybersecurity as an essential component of business and not as an afterthought. This means the organizations adopting "Secure by Design" principle in their business operations and processes – application development, IT network, supply chain management, manufacturing operations, etc., supported by robust integrated security governance, risk and compliance program covering Information Security, Application Security, IT Infrastructure Security and Physical Security domains. A live and tested Business Continuity and Disaster Recovery program will help in ensuring the business is resilient in the face of disruptions/crises caused by cyberattacks, manmade disruptions like trade shutdowns, transport strikes, sudden inaccessibility to business facilities, and natural disasters like flooding, cyclone, etc.
To develop a strong foundation in the field of Cybersecurity, there are options for enrolling to a wide range of comprehensively designed certified courses in cybersecurity. These innovative courses enable participants to learn the necessary cybersecurity basics. REVA Academy for Corporate Excellence, REVA University, and AforeCybersec Technology Pvt. Ltd, a premier service provider in cybersecurity solutions jointly offer a one-year/ two-year PGD/M. Tech in Cybersecurity program for fast-rising working professionals integrating next-generation tools, technologies, simulators, global industry certifications and much more. The program is designed to shift the focus of cybersecurity to make a positive difference for the businesses in the long run.
AUTHORS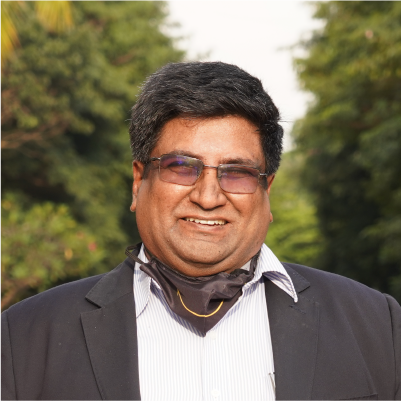 Ram Kumar G
---
is a senior Information Security Professional with extensive experience in setting up information security programs from the scratch in few multinational companies across BFSI, IT/ITES, ISP, Media & Entertainment, and Healthcare industry verticals. His core expertise extends across Information Security, Corporate Security, Data Privacy, and Business Continuity domains