Top 10 Women Tech Leaders Awards 2022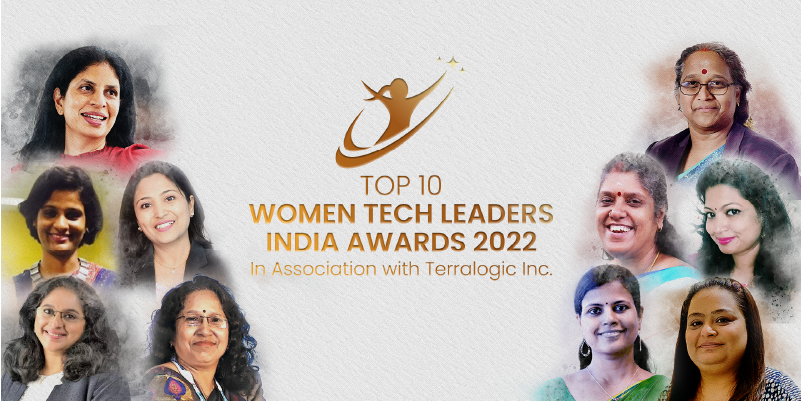 Welcome to the 2nd edition of Top 10 Women Tech Leaders India Awards 2022 by RACE, REVA University and Terralogic Inc.
Women have made significant contributions to the technology industry, but they remain underrepresented. According to data from the National Centre for Women & Information Technology, women make up only 24% of the computing workforce. The technology industry is beginning to take steps to address the issues and increase diversity. Companies are implementing programs to attract and retain women in technical roles. Initiatives such as 'Girls Who Code' and 'STEM' programs designed for women are working to inspire and educate young girls to pursue careers in technology.
In our relentless pursuit to build an equitable, inclusive learning ecosystem of technology leaders for the benefit of our learners, we at REVA Academy for Corporate Excellence, REVA University, have been embarking on various initiatives. One such important initiative hosted yearly once on international women's day is recognising the top 10 women tech leaders from India.
In the second edition, our stellar panel of industry and academic veterans, sifted through 100s of nominations received from various sources to select the top 10. Our criteria for selection were as below.
Technical/techno-functional role in a senior position
Technology innovations and contributions
Recommendations and nominations from industry leaders
Contributions to education or any other social Cause
Out of the hundred-plus names we have received/nominated, the final top ten list was selected after careful deliberations on their contributions to their organizations, industry, and society at large.
We present here these ten remarkable, trailblazers who have demonstrated true grit and determination despite the challenges. What you will see on these pages is a short profile, insights from their career journey and a message to carry forward. We hope that our readers will get inspired by their stories and strive harder to make the world a more pleasant and balanced place to live on. Let more women bring diversity in perspectives, creativity and passion to the workspace adding to more balanced growth.
REVA University, REVA Academy for Corporate Excellence (RACE), and our partner Terralogic team congratulate each of these incredible women and wish them more success. May their tribe grow!
Our salute to each of the winners!
Happy Reading!