RACE Launched Virtual Classrooms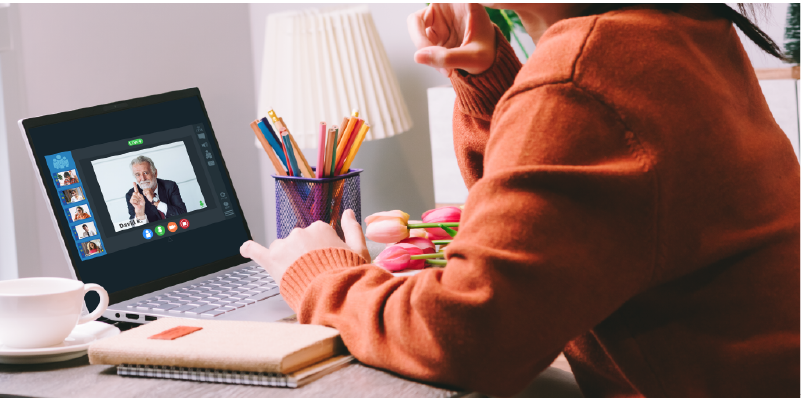 Due to the outbreak of COVID-19 pandemic, as per the government directives and given the safety of our corporate program participants and mentors, REVA University and REVA Academy for Corporate Excellence (RACE). had suspended all the classroom training sessions from March 14th and transitioned seamlessly into a virtual learning environment with a motto of "Learning Never Stops".
RACE programs, being technical, lab-driven, the RACE team put together a completely virtual environment to run online classes in emerging technologies like Data Science, Artificial Intelligence and Cybersecurity. Three major pillars of this online delivery at RACE include,
Remote connection to RACE's State-of-the-Art Labs through a secured VPN and RDP
Live online sessions with industry mentors through MS-Teams/Zoom/WEBEX
24/7 support through a customised Learning Management System integrated with Live sessions.
Setting up the Remote infrastructure through Secured VPN and RDP
The specialised executive programs in Cybersecurity and Analytics programs require hands-on sessions on the segregated environment and hence remote access to the labs has been a critical ingredient for the successful delivery of online learning in its true sense.  To facilitate the labs remotely, the RACE team set up a secured Virtual Private Network (VPN) to access the Data and Proprietary software at the campus. A few of the software were given cloud access. Remote Desktop Protocols (RDP) are created and access is given to all the participants.  This remote access has been a truly differentiating factor and made all the practical lab sessions go online without a glitch.
Live online sessions with industry mentors through MS-Teams/Zoom/WEBEX
RACE uses multiple virtual platforms like MS Teams/WEBEX/Zoom efficiently to conduct all the online sessions. Mentors connected remotely with the learners through these platforms to conduct interactive sessions through video conferencing. MS Teams with its various integrated tools, like, fully integrated Office 365, conversational channels, Onedrive, Sharepoint, whiteboard, planners etc were used extensively not just for the sessions, but also for connecting with fellow learners outside the formal sessions bringing the real joy of collaborative efforts and teamwork.
RACE has customised the curriculum, empathising with the online learner which was well appreciated. The RACE participants experienced a seamless learning environment as the team provided all the functions of a normal classroom environment including labs and theory sessions without diluting the quality of academic delivery.
24/7 support with Learning Management System integrating virtual sessions
The participants are provided more individual support during the lock-down. Additional sessions, labs and live interactions with mentors are provided to keep up the learning spirit. The online lecture videos are recorded on a real-time basis and made available in the Learning Management System of RACE so that the learners can refer to those videos for future learning or clarifying their doubts. The assignments and assessments are scheduled periodically using Safe Browser Mode and Virtual Monitoring Tools to ensure the sanctity of the examinations.
Happy Customers and Happy Learning
The learners of RACE's academic programs, who are also working professionals with several years of industry experience in their respective domains found these online classroom sessions helpful, informative, and interesting.
According to Joy Ramachandran, Head of Practice Database Technology, SAP Labs and participant of M. Tech in Cybersecurity said on his social media handle, "Attending the ongoing weekend M. Tech classes from 10 am to 6 pm. It is tough to look at the monitor from the morning for a long 8 hours. But the quality was superb! Thanks to our professor and the entire backend IT staff of RACE and REVA University. Other universities across the world can also try this innovative method rather than cancelling classes. Stay at home and make it meaningful!"
For REVA Academy for Corporate Excellence, going virtual was as easy as flipping a coin, since we are pro-active in creating some of the state-of-the-art technology stacks and world-class mentors which makes learning a truly gratifying experience irrespective of the circumstances.
Based on the directives of Government, RACE may restart the regular sessions at the campus soon. However, a few of these learnings from our online learning experience are going to stay with us forever. During this time, more collaborative projects have started; many inter-disciplinary teams were formed; more interactive sessions and practice labs were conducted; many more webinars on newer topics were discussed. Lock-down has put RACE participants and the team on a truly fast track of learning, breaking all the old boundaries and setting new goals in facilitating learning and transforming careers.